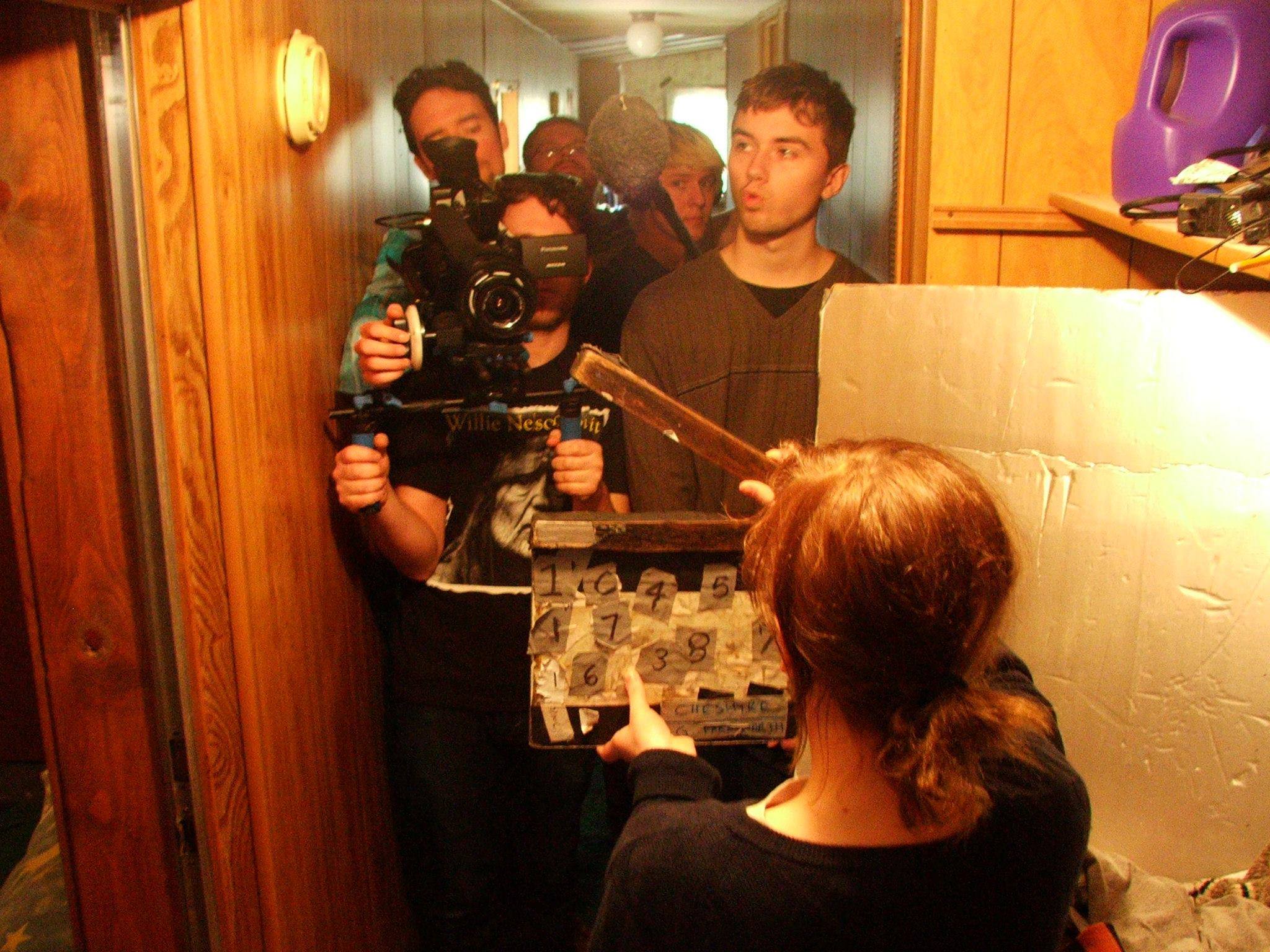 When Skies Are Gray
17 year-old Travis lives in a single-wide trailer in remote Appalachia. He exists day-to-day alongside his kid sister Trinity and barely-there mother Deb. Having become a surrogate parent for his sister, he collects roadside cans to supplement their income.
One evening, Deb informs her son that a potential new boyfriend is coming over for some private time. Reluctant to to leave them alone, Travis' suspicions are realized when the interloper brings Deb's old habits back to the surface.
The Full Film
Watch When Skies Are Gray right here in its entirety!
Anthony Baldasare as Travis and Lilly Colley as Trinity
James Gagne as Ray and Kristina Kopf as Deb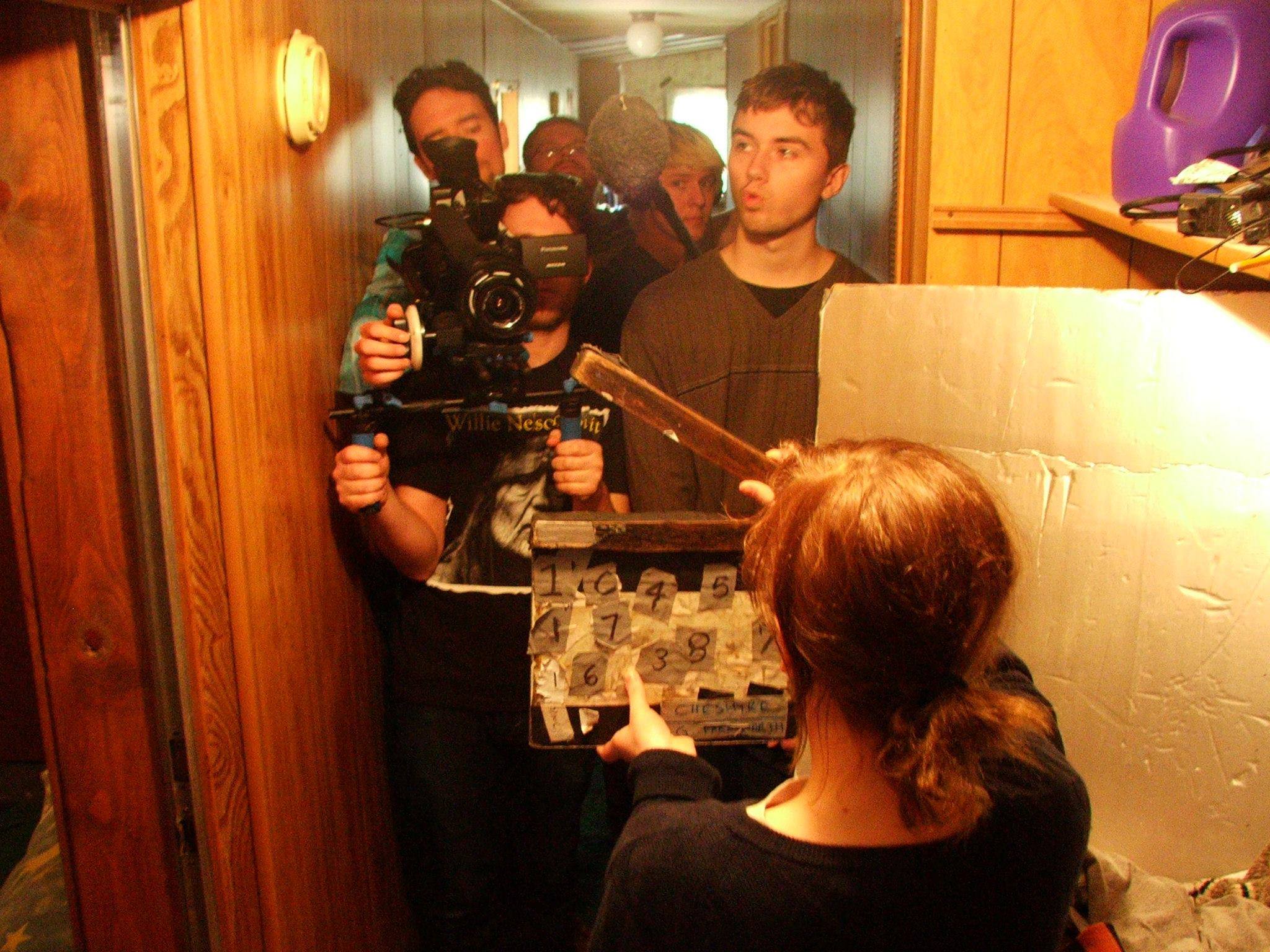 Set Photos
Cramped quarters on location in New Plymouth, OH
Crew pow-wow before lunch.
From Left to Right: Production Designer Tessa McCall, 1st AD Luke Szabados, Cinematographer Michael Greene, Director Cory Pratt, Actors Anthony Baldasare and Kristina Kopf
(Fictional) brother and sister fun between takes with Anthony Baldasare and Lilly Colley
Handheld rig fun on location with DP Michael Greene